Deciding where and what to study is a big decision, we completely get it. That's why we offer various ways to learn about and understand what's on offer. Booking a college tour is a nice, informal way to learn more about life at Franklin.
If you'd like to book a guided tour, simply complete the form below, and we'll get in touch to arrange a convenient time and date.
In the meantime, why not explore our website or download our Course Guide? We also run various open events. As you read up on Franklin, it's well worth looking at our Centre for Professional Development, Aspire, Professionals' Programme and Enrichment offer. 
Franklin life is more than just classroom-based learning. Yes, grades are important, but so is the professional and personal development that prepares you for life beyond college. If you choose to study at Franklin, you'll have many exciting opportunities at your disposal. 
With excitement often comes apprehension. So, we suggest doing a bit of background reading and coming to your guided tour armed with plenty of questions. Our experienced admissions staff will soon put any nerves at ease. 
We look forward to welcoming you.
We promise to keep your data safe and secure – see our Data Protection Policy about how we will look after your data. If you would like to change how we communicate with you, please call us on 01472 875000.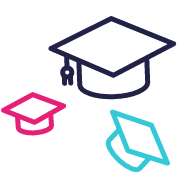 Discover more at
Franklin