Meetings
The Corporation meets at least termly and has established a number of Committees to take forward its work. As a publicly-funded institution, the Corporation is committed to transparency and accountability in its provision of information to the public. All minutes of the meetings of the Corporation and its Committees are placed on this website and remain there for 12 months following the meeting:
| Name | Next Meeting | View Minutes |
| --- | --- | --- |
| Corporation | Tue, 12 December 2023 | |
| Audit Committee | Tue, 21 November 2023 | |
| Quality, Teaching and Learning Committee | Tue, 28 November 2023 | |
| Resources Committee | Tue, 14 November 2023 | |
The Corporation
The Corporation (the governing body) has overall responsibility for the way in which the College is run, that is, its mission, strategic policy and direction and the future development of the College.  The Governors at Franklin Sixth Form College are volunteers from all walks of life who join together with the common goal of supporting the educational ethos of the College and ensuring its financial integrity together with an excellent quality of provision for the students.  They do not manage the College and are not involved in its day to day operations.
If you have any queries about how the Corporation works, please contact:
Sharon Stenton,
Clerk to the Corporation, Franklin College, Chelmsford Avenue, Grimsby, DN34 5BY
Corporation Members
The Franklin Sixth Form College Corporation comprises 11 members from all walks of life who are independent and external to the College, 2 student members, 2 parent members, 2 staff members and the College's Principal. Student and staff members are elected to Corporation by students and staff respectively; other Corporation members are appointed by the Corporation on the advice of the Search Committee:


Independent Members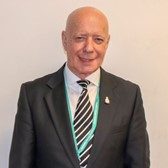 Appointed as an independent Governor in 2010 and as Chair of the Corporation in January 2016, Alex has had a successful career in the Royal Navy and the commercial aviation sector. Having been a Director of a global IT company, then Chief Executive of a US-based company, Alex moved to join Smiths Detection UK Civil Businesses (a division of Smiths Group plc (FTSE 100 Company) as its President, also serving as a Director of Smiths Military Division. He continues to undertake consultancy work in defence.
He is currently Managing Director of the Armed Forces Major Events Team for North East Lincolnshire and Armed Forces Champion for North East Lincolnshire Council and is the lead organiser of the local Armed Forces Day event. Previously a Justice of the Peace and a local councillor, he served as Mayor and Chairman of North East Lincolnshire Council in 2014/15. He also holds other public service appointments and trusteeships.
You can contact the Chair of the Corporation direction via email: chair@franklin.ac.uk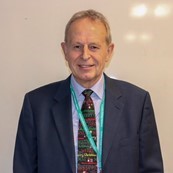 Alan became a governor of Franklin in 2016 just over a year after retiring as Group Director of Finance at the Grimsby Institute (GIFHE). During his nineteen years at the Institute, he gained extensive experience and knowledge of the F.E. sector.
Whilst at GIFHE, he was the link person organising college funding for the Institute charity, St Andrews Hospice. Having retired, he is now a voluntary driver for a Louth based organisation, transporting and accompanying patients to doctors and hospital appointments throughout the county and beyond.
He is also a trustee of a local charity which runs the leisure centres, swimming pools, libraries and Grimsby Auditorium. In his spare time, he enjoys watching sport, is a Grimsby Town FC season ticket holder and also enjoys live music.
Joshua was formerly a student and returned to Franklin College in his capacity as a governor in April 2017, currently sitting on the Remuneration and Resources Committees.
Joshua is a Partner and Head of the Dispute Resolution department at Wilkin Chapman LLP, the region's leading law firm, advising business and individuals on a range of property-related and commercial disputes utilising all forms of dispute resolution including court proceedings, arbitration, mediation and expert determination.
In his spare time Joshua spends time with his young family, following and watching the Mighty Mariners and playing the guitar.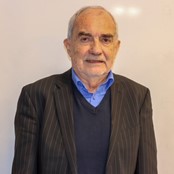 Geoff is one of the longest serving Governors of Franklin Sixth Form College and has chaired and vice-chaired several committees. Currently, he's Chair of the Audit Committee and also sits on the Search and Remuneration Committees.
Prior to ending paid employment, Geoff was Personnel Director of a large chemical company, and his experience covers the retail, finance, textile, and food sectors. In the past, he has worked as a university External Examiner and FE college course Moderator. He is a former chair of the N E Lincs Education Business Partnership and, until a few years ago, served as a non-executive director of the local hospice.
Currently he acts as a Chair of Conduct Panels for his professional body and leads the trustees of the organisation providing library and youth centre services in his locality. He is a Fellow of the Chartered Institute of Personnel and Development.
In his limited personal time, Geoff competes in autotests in his MG Midget. Born in Leicester, he remains an active supporter of Leicester Tigers rugby club.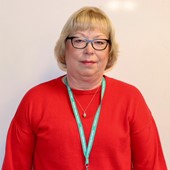 Until her retirement, Sabine worked in the education and training sector for 25 years. She is a qualified teacher and has always enjoyed studying, which culminated in her gaining a master's degree in Education Leadership and Management. Her years of working first as a teacher and then as a manager helped to provide the guidance and support that Governors are expected to give to the college staff and students. Being a member of the Corporation is a fantastic way of staying in touch with this ever-changing environment. She particularly enjoys meeting the staff and students at various events throughout the year.
She enjoys travelling, cooking for family and friends, listening to all kinds of music and reading books in her first language, German. In 2018, Sabine became a grandma for the first time, which is undoubtedly the best job in the world!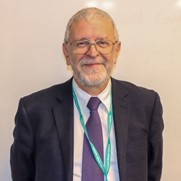 Greg has a wealth of experience in the education sector, being a former Local Leader of Education (LLE) and a retired primary executive head teacher, based in a school which was the first in the area to convert to a standalone academy. He is a Director of the Lincoln Diocesan Academy Trust and is Chair of the Finance Committee of the Trust. Greg is also a member of the governing body of a local secondary academy with special responsibility for pupil behaviour and is a local community leader. In his spare time, he is Chairman of the Grimsby and Cleethorpes Model Engineering Society.
Greg was appointed as an independent Governor in July 2015, and has a particular interest in teaching and learning within Franklin Sixth Form College. He sits on the Search, Remuneration, and Quality, Teaching and Learning Committees and is Chair of the Resources Committee.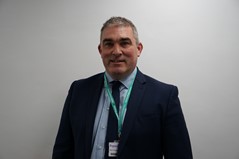 A qualified Talented Leader with 20+ years of experience in educational leadership, including Executive Leadership and School Improvement Partnership roles, teaching and industry, engaging in challenging and innovative educational opportunities that truly benefit young people, their families and their communities.
With creative, analytical and dynamic approaches, Mark is successful at leading secondary schools and coaching heads of primary schools through school improvement and sustainability programmes including substantially raising quality of teaching and learning, creating and embedding successful school partnership networks and significant improvements in student achievement, behaviour and attendance.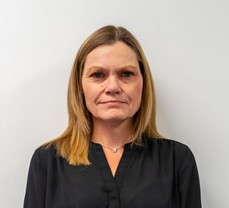 Katie was born in Grimsby, where she lived until the age of 11, before emigrating with her family to South Australia.
She completed her secondary education in Australia and had her first taste of employment there, before returning to the UK in 1990.For the past 32 years, she has worked as a dental nurse/manager at a local dental practice. Having gained her dental nursing and dental radiography qualifications she went on to study for a degree in Business Studies from Lincoln University which she obtained in 2002. In 2013, she took over the ownership of the dental practice and for the past 10 years has worked hard to improve and grow it as a business. Running the practice has been very rewarding and has given her a greater understanding of finance and business management strategies, as well as experience of compliance and inspection processes and procedures. She has four children, two of whom attended Franklin College. When not at work she enjoys cooking, entertaining and crafting.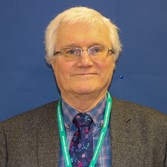 Jerry has been an independent Governor since 2015 and is the Chair of Governors at a Grimsby primary school, having overseen its transition to a standalone primary. He is also Chair of a Multi-Academy Trust which now includes over twenty schools and has previously served on the governing body of a local secondary school. He therefore understands the continuing needs of students throughout their education. In addition, Jerry was appointed as a National Leader of Governance in 2015 and has recently been appointed by the Department for Education as Chair of an Interim Executive Body to manage a three-school Federation classed as "of concern".
In his working life, Jerry is the founder and Managing Director of a training company, has been a management consultant working for many large blue-chip food companies, and has held senior positions within the food manufacturing industry.
His interest in careers advice and guidance for young people has led him to become lead Governor for the College in this field. He is also the Safeguarding Link Governor, sits on the Search, Remuneration and Resources Committees and is Chair of the Quality, Teaching and Learning Committee.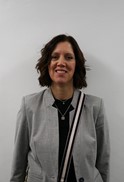 Katy has worked within small businesses for many years, most recently at a local accountancy firm, after successfully completing AAT level 4. In her limited spare time, she loves to travel and watch live music or a good film. She likes to try new adventures and visit and learn about new places.
Katy has two sons. The elder studied at Franklin, securing excellent grades, and is studying English and creative writing at university. The younger is currently still at secondary school.
Student Members
Parent Members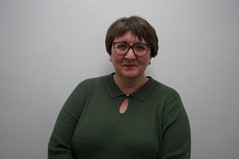 Katherine was born in Cleethorpes and has lived in the area for most of her life. She qualified as a primary school teacher in the 90s and has worked in several schools in the Grimsby and Cleethorpes area since then. Currently, she works part-time at a church school in Cleethorpes, teaching year 3 and serving as the subject leader for Religious Education. Alongside teaching, she sits on the local SACRE, and is currently Vice Chair. She has been published in the journal RE Today and supports other local schools in their RE curriculum journey.
Katherine has accrued plenty of governor experience. She was a teacher governor in her first post and has been the Chair of both a local primary and a secondary school.
When not working she enjoys reading, baking and, during lockdown, got her sewing machine out again and has been enjoying sewing. Together with her family, she loves to follow cricket and attend matches whenever they can.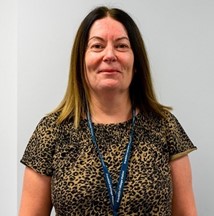 Louise has worked in education since 1992 and since 2016 has worked at York College as the Director of Data and Information Services. In her role she oversees a fantastic team, covering admissions, student data, curriculum, timetables, exams and reporting services.
Starting out in Grimsby College, where she stayed for 22 years, she has also worked at the Newcastle College Group (NCG) and the DN College Group.
Louise is a real geek when it comes to data and has seen a lot of changes since she started her career when everything was on paper. She has seen the introduction of everything which has brought us to the computerised systems of today.
Outside of College, Louise loves walking and has recently joined the Ramblers Association. She lives in Grimsby with her husband and daughter.
Staff Members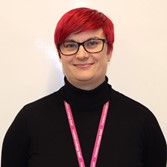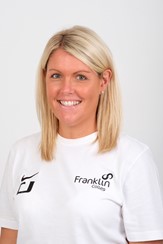 Principal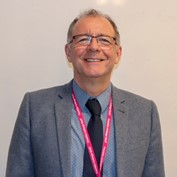 Access to Corporation Papers
Copies of all agendas, minutes and associated papers for each meeting of the Corporation and its Committees are available for inspection by members of the public on request at the College Reception during normal working hours or through the Clerk to the Corporation.  However, some of the business conducted by Corporation is confidential and is unavailable to the public. 


Attendance at Corporation Meetings
Any member of the public who is not a member of the Corporation, the Clerk or the Principal may request to attend or be invited to attend Corporation or Committee meetings.  Any request or invitation will be at the discretion of the Chair and should be made via the Clerk to the Corporation.  However, such persons may only speak if invited to do so or with the prior agreement of the Chair of the Corporation or the appropriate Committee Chair.


Becoming a Governor of Franklin Sixth Form College
From time to time, there are vacancies on the Corporation. If you are interested in taking on the varied and demanding role of Corporation member or you would like further information on the work of the Corporation, please contact the Clerk to the Corporation at the following address:
Sharon Stenton,
Clerk to the Corporation, Franklin College, Chelmsford Avenue, Grimsby, DN34 5BY


Instrument and Articles of Government
For full details of our Instrument and Articles of Government please click here


Details of Governance Committees
Audit Committee:
Chair: Geoff Hirst
Vice Chair: Mark Midgley
Remit: This Committee assesses and advises the Corporation on all matters relating to internal and external audit activities and internal control systems at the College. It also advises and supports the Corporation in explaining its annual report and accounts and the measures it has taken to ensure it has fulfilled its statutory and regulatory responsibilities. The Audit Committee meets at least three times a year.
Resources Committee:
Chair: Greg Marsden
Vice Chair: Alan Bird
Remit: This Committee advises the Corporation on the efficient and effective use of resources (including finances, estates, human resources and IT), the solvency of the College and the safeguarding of its assets. It also considers the annual estimates of income and expenditure and monitors the implementation of the budget. The Resources Committee meets at least once a term.
Quality, Teaching and Learning Committee:
Chair: Jerry Woolner
Vice Chair: Greg Marsden
Remit: This Committee advises the Corporation on matters relating to curriculum, quality, teaching, learning and assessment, student outcomes and the student experience. It meets at least once a term.
Search Committee:
Chair: Alex Baxter
Vice Chair: Sabine Holmes
Remit: This Committee advises the Corporation on the appointment of new Governors and on the reappointment of existing members with particular regard for the various skills, interests and communities to be represented. It meets at least once a year.
Remuneration Committee:
Chair: Jerry Woolner
Vice Chair: Greg Marsden
Remit: This Committee deals with matters relating to the pay and conditions of service of senior staff and the Clerk. It usually meets once a year.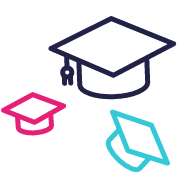 Discover more at
Franklin