North East Lincolnshire's Only Sixth Form College
At North East Lincolnshire's only sixth form college, we take great pride in the reputation we've established as specialists in 16-19 education. Our aim is to enable every student to achieve more than they thought possible, earning us a 'Best in the Region' position for student progress.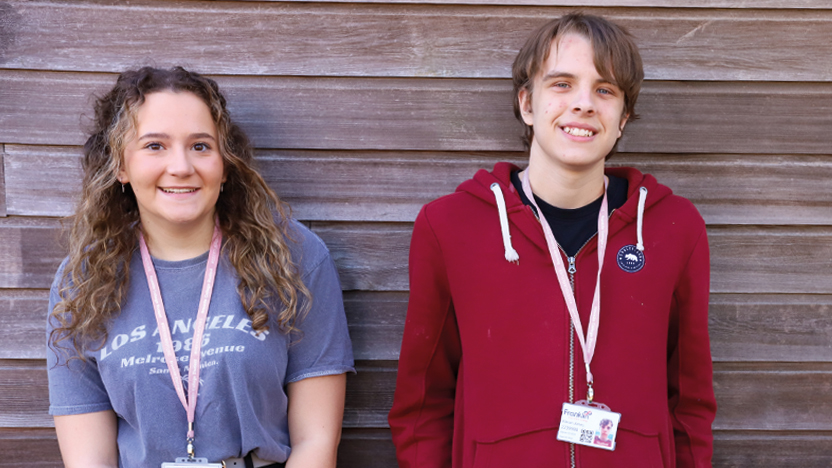 Welcome to Franklin Sixth Form College, since our founding in 1990 we've been proud of the exceptional education we offer young people from across our area. 
Each year our students are successful in gaining places on prestigious courses at universities across the country in addition to competitive apprenticeships, work and further training. We are proud to offer the widest range of academic and vocational courses available in region.
We're based in the heart of Grimsby and proud to offer a fantastic provision for over 1,700 students from the North Lincolnshire region, providing education at GCSE and Level 2; Level 3, Vocational and A Level courses, and a community Adult Provision offering a range of programmes.
With a very strong vision and set of values and a profound passion for providing young people with fantastic opportunities, education and memories. Young people of our community develop and grow, making their way towards building and becoming the future of our community and beyond.
Thanks to our tailor-made Study Programmes and our extensive enrichment offer, our students go on to change their world. They're more likely to gain good university degrees, and more likely to be successful in securing employment than other sixth form college students.
This is testament to the work of our specialist teachers and support staff, and to all of our fantastic students! We recognise that all students have different needs; our teachers and student support teams are skilled at enabling our students to achieve their full potential. We're proud of our national reputation for independent learning programmes.
Our nationally recognised, sector-leading Centre for Professional Development boasts extensive links with local and national employers, giving Franklin students unrivalled access to a range of fully bespoke programmes, supporting every step of the journey to professions such as Medicine, Law, Teaching and so on. Professionals' programmes also include High Flyers, working to prepare students for Oxbridge and Russell Group university applications, and our Talented Athlete Support Scheme which ensures regional and national level sports competitors can balance their sport and educational commitments effectively.
Our
Vision
To provide the best possible life chances for our community.
Our
Values

(Aspire)

Aspirational – Franklin is a place for all staff and students to fulfil their academic potential and achieve success

Supportive – We take great pride in supporting all students, staff and stakeholders in realising their potential and pursuing the ambitions.

Persistent – At Franklin all staff and students work persistently to positively change lives through education.

Inclusive – Franklin is a place which takes great pride in encouraging all students to be the very best they can be and enabling them to see the best in themselves.

Respectful – It is an integral part of our institution that all students and staff promote mutual respect and recognise others individual strengths and differences

Even and Consistent – At Franklin we strive to ensure that all are treated equally and receive equal opportunities.