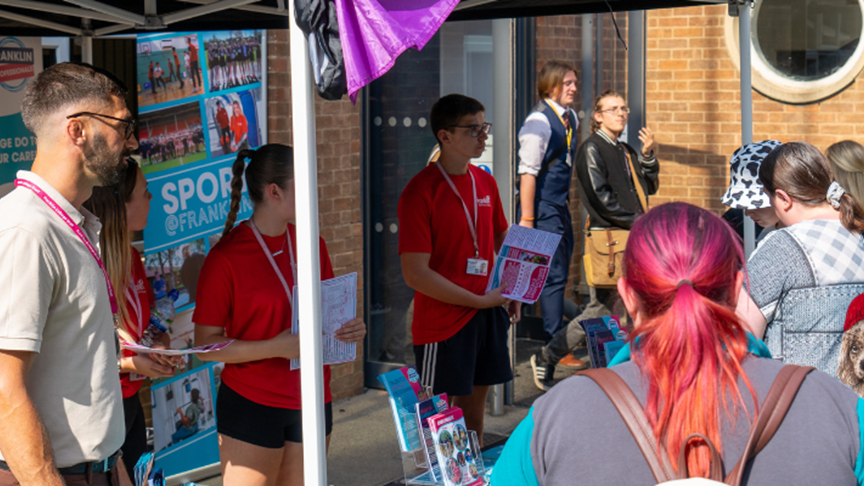 This week, we welcomed almost 300 year 11 applicants to our amazing Enrichment Evening.
We were delighted to show off The Bridge, our brand-new university style learning centre, to applicants and their parents/guardians for the welcome talk.
The Bridge is a space many of them will be using from September and judging by their reaction on the evening, many are already looking forward to it.
Fantastic Feedback
We're delighted to report that those who attended had a wonderful and highly engaging evening. Not only did they develop a much more robust understanding of our personal and skills development opportunities but became more excited about coming to college. With everything they'll have at their fingertips, we can definitely see why.
Check out a few of our favourite quotes below:
"Met my expectations and beyond"
"Made me feel more confident coming to college"
"Exceeded my expectations"
"Good choice of sessions"
What was Enrichment Evening?
The evening offered applicants the chance to check out our exciting skills and personal development opportunities that will help support their journey to a dream future.
There was the chance to check out all of our clubs and societies including creative writing, student union, sustainability, esports, character design, LGBTQ+, wellbeing, and more.
Dedicated talks and drop-in sessions allowed applicants and their parents or guardians to speak to our expert staff and some of our current students to ask any questions they had.
Applicants were free to roam the college, exploring all our fabulous facilities have to offer, checking out classrooms they'll be learning in come September, and listening in to a whole host of fascinating talks and sessions.
With food, drinks, and plenty of activities taking place, the evening was enjoyed by all.
We can't wait to welcome applicants again at Taster Day!
Check out the gallery below for a few highlights from the evening.