Students attending our Open Event on Thursday 16 November will be amongst the first to meet our new Principal, Peter Kennedy before he takes up his post next year.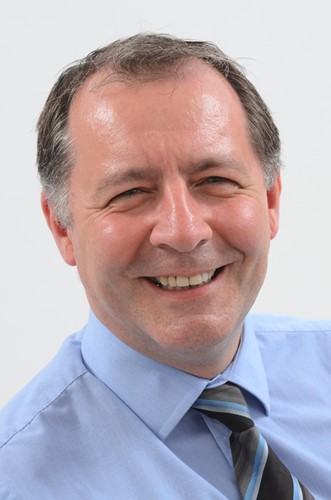 Joining Franklin from Huddersfield New College, Peter will take over from current Principal, Trevor Wray, who is retiring at the end of the academic year.
Peter can't wait to get started and is keen to meet potential new students to share his vision for the college: "Franklin is a college that I have a great affinity for, and where I hope that my skills and experience can really make a difference. I know there is some exceptionally good work already in place and I am excited about working with the great staff at the college."
Peter Kennedy will join Trevor Wray at the Open Event at 6.30 and 7.30pm to speak to students and their families about the opportunities available to them at Franklin College and how his vision for the future will help them achieve their dreams.
Peter's experience as Deputy Principal at Huddersfield New College saw him play a significant part in achieving the college's 'Outstanding' judgement from Ofsted. Within his role, Peter has responsibility for ensuring a broad and varied curriculum, for teaching and learning, and for achieving the best results and destinations for young people.
Peter is excited about the future and added: "I thrive on working in a sixth form college - they are such special places, allowing young people to grow and develop. Having met many of the students and staff already, and spending time within the College, I can't wait to get started."
Peter will join Franklin at the end of February as Principal Designate and take up his new post as Principal in April 2018.