We would like to send a huge thank you to everyone who took part in our #DreamBig competition held at our Open Event on 12th October.
The #DreamBig competition challenged prospective students to share their dreams, stimulating conversation around the steps needed to get there at Franklin. Having their photographs taken at our Dream Wall, entrants were asked to tag us in their photographs on social media using the hashtag #DreamBig.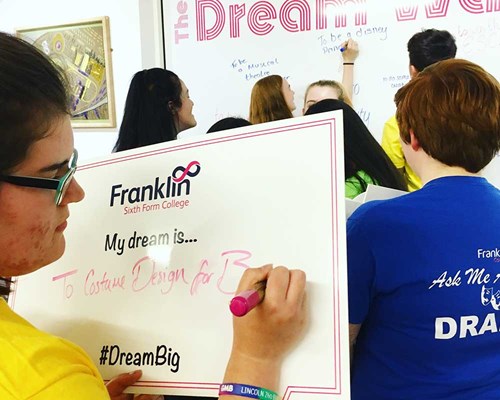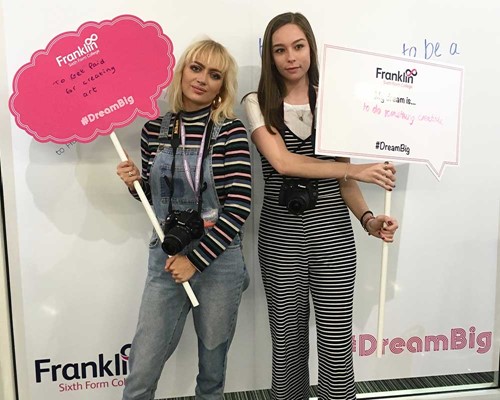 Special congratulations to Emily Smith, from Tollbar school, the WINNER of our competition, who bagged herself a £100 Amazon voucher with her fantastic entry photograph!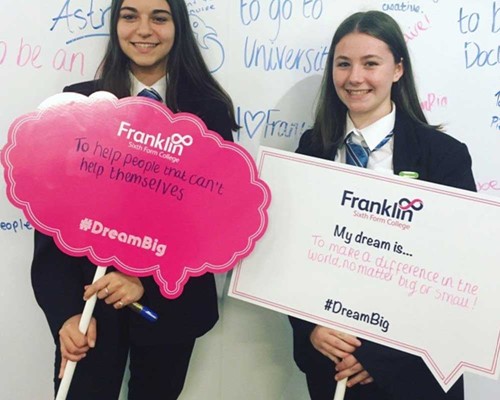 Looking to study Biology, Chemistry and Psychology with the intention of becoming a Doctor (maybe even a surgeon), Emily was shocked to win the prize due to the amount of people attending the event.
Although she isn't yet sure what she'll spend the money on, she would like to purchase something memorable, and she particularly likes jazzy stationary that could be used during her studies.
We asked Emily what she enjoyed about our Open Event and here's what she had to say…
"Franklin has a lot to offer students, College would be good preparation for University and the Sciences and Psychology A-levels sound particularly interesting."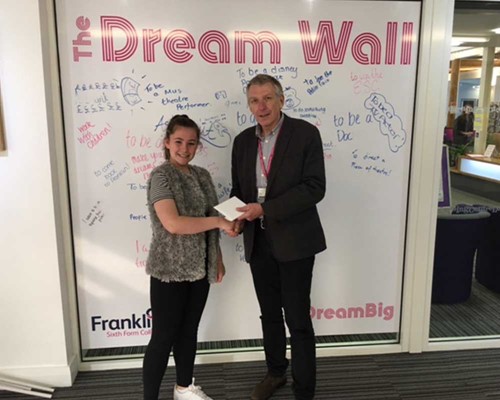 The open event had a real atmosphere which Emily found exciting leading her to think that Franklin would be a great place to study as a student. She enjoyed taking part in the experiments in Science and talking to the Psychology staff about the course; and of course, the mini #DreamBig cakes.
All entries were of an extremely high standard, and we thoroughly enjoyed viewing all of the photographs which can be seen over on our Facebook page here: http://bit.ly/2zQRklP
If you want to make your dream a reality, register for your place at our next Open Event, Thurs 16th November from 6pm at: www.franklin.ac.uk/the-college/open-events